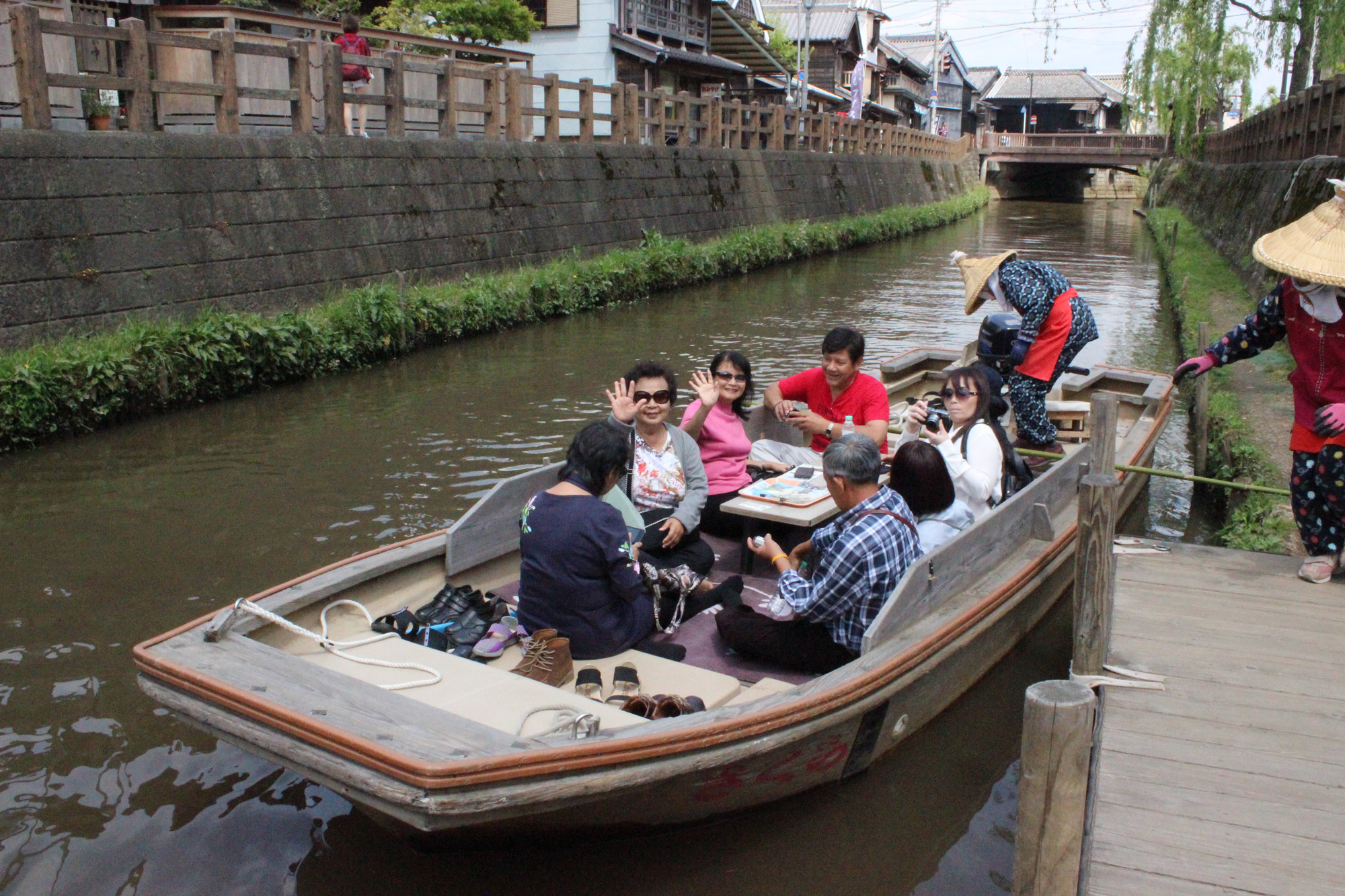 This program offers a 20-minute round trip that starts from a landing pier in front of the Inoh Tadataka Museum and tours the lower reaches of the Onogawa River. Passengers can enjoy the splendid landscape of riverside areas created by people in the olden days on a boat. This activity offers you a spectacular view that you can never get through just walking along the river yourself. This program was jointly developed by public officials and private residents to promote tourism and improve the local landscape. The used boat is shallow and powered by an outboard motor. The time of the service differs depending on the season, so we recommend you make a reservation in advance. This activity has proved popular not only among Japanese but also people from overseas.
For more information, please contact Burekimera Co.
Tel: +81-478-55-9380
URL:
http://www.kimera-sawara.co.jp/
Time of service:
10:00 a.m.-4:00 p.m. in April
10:00 a.m.-4:30 p.m. from May to September
10:00 a.m.-3:30 p.m. in March and from October to November
10:00 a.m.-3:00 p.m. from December to February
Passenger fare: 1,300 yen for adults and 700 yen for children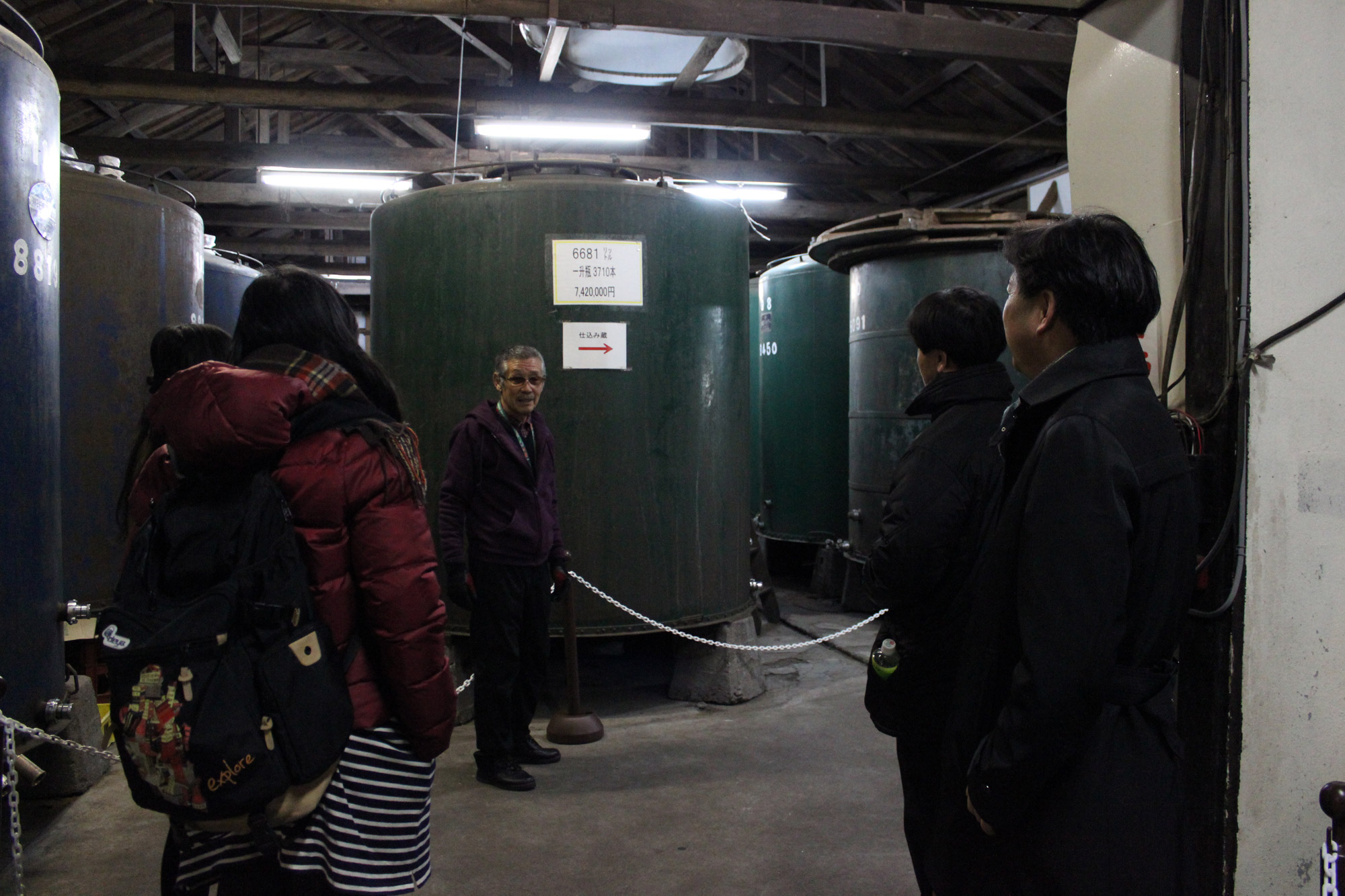 Sake brewing started in Sawara in the 1660s, and a 1788 record shows there were 35 breweries across the region at the time. Sawara was the only town in Japan that was home to so many breweries then. Sake, along with soy sauce, "mirin" seasoning sake, vinegar, miso and other products produced in Sawara, were shipped in boats to Edo (present-day Tokyo), which had a population of one million then. The export business generated huge profits, making the area the "daidokoro" (kitchen) of Edo. But the number of sake breweries in Sawara has since significantly decreased, and there currently are only 2 breweries - "Tokun" and "Baba Honten" breweries - in the region. Tokun offers a brewery tour, and participants can try sake produced there as part of the observation program.
■ For more information, please contact the Tokun brewing company.
Address: 627 Sawara-i, Katori-shi, Chiba Japan
Tel: +81-478-55-1122
Open all year long
URL:
http://www.tokun.co.jp/
Credit cards available
Large buses can be parked (Free parking even when passengers are enjoying a stroll outside)
■ For more information, please contact the Baba Honten brewery.
614-1 Sawara-i, Katori-shi, Chiba Japan
Tel: +81-478-52-2227
Opening hours are irregular
URL:
http://www.babahonten.com/shop/
Credit cards available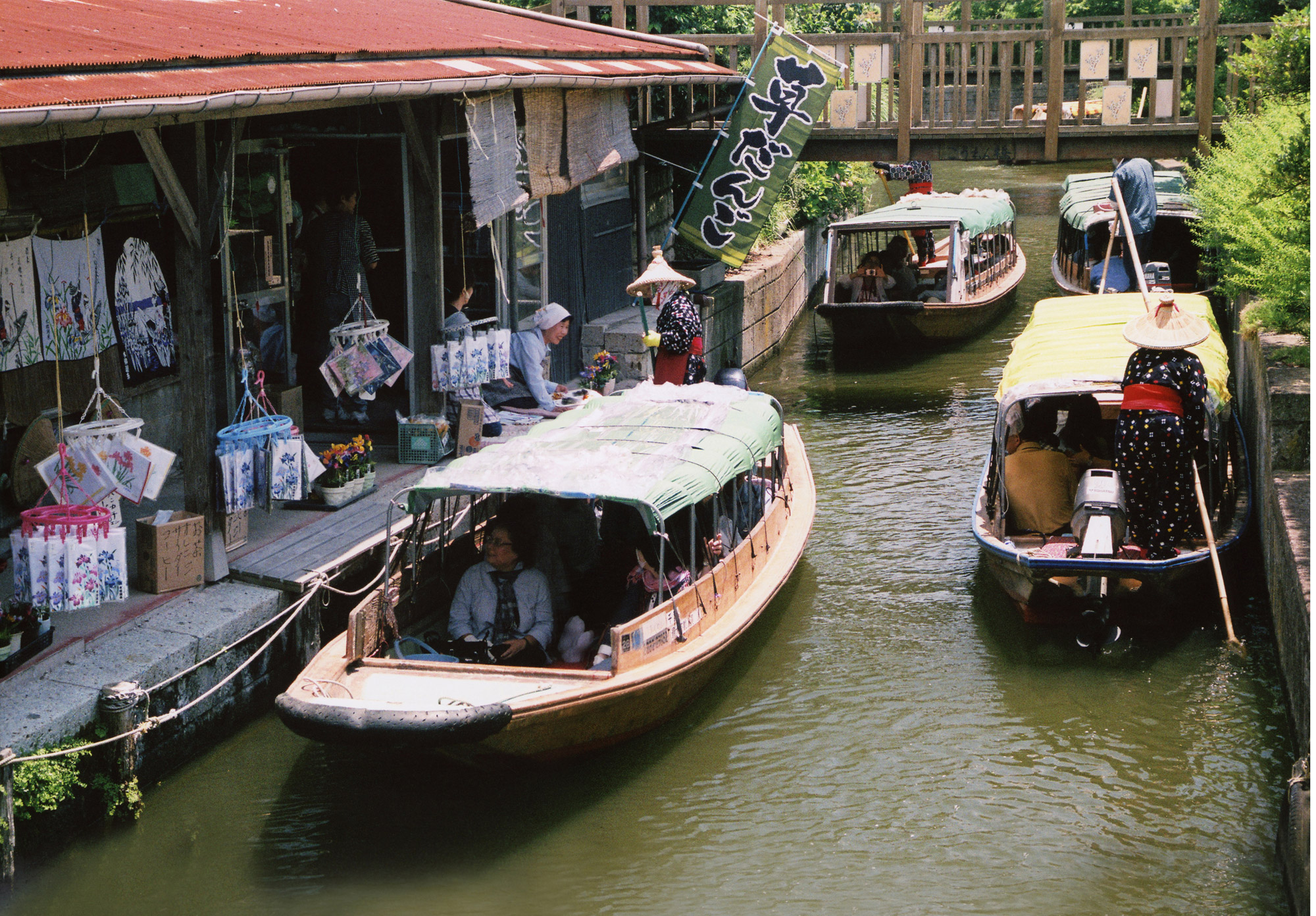 In Sawara, rivers used to crisscross the waterside region, and waterways would be used as a major transportation means as if they had been roads. People had no choice but to use boats to visit their neighbors and go to farm work. Due to that inconvenience, a total of 12 bridges linking surrounding villages were built to allow residents to visit neighbors more easily. Those bridges are known as Junikyo (12 bridges), and have become a big tourist draw for the waterside area. If you want to go see the famous bridges, a boat ride service is currently available from near the Suigo Sawara Aquatic Botanical Garden. The peak season for the boat tour is around the iris festival held in the botanical garden in June. You need to make a reservation in advance, if you want to join a boat trip in other months.
For more information, please contact the Suigo Sawara Tourist Association.
Address: 74-31 Sawara-i, Katori-shi, Chiba 287-0003 Japan
Tel: +81-478-52-6675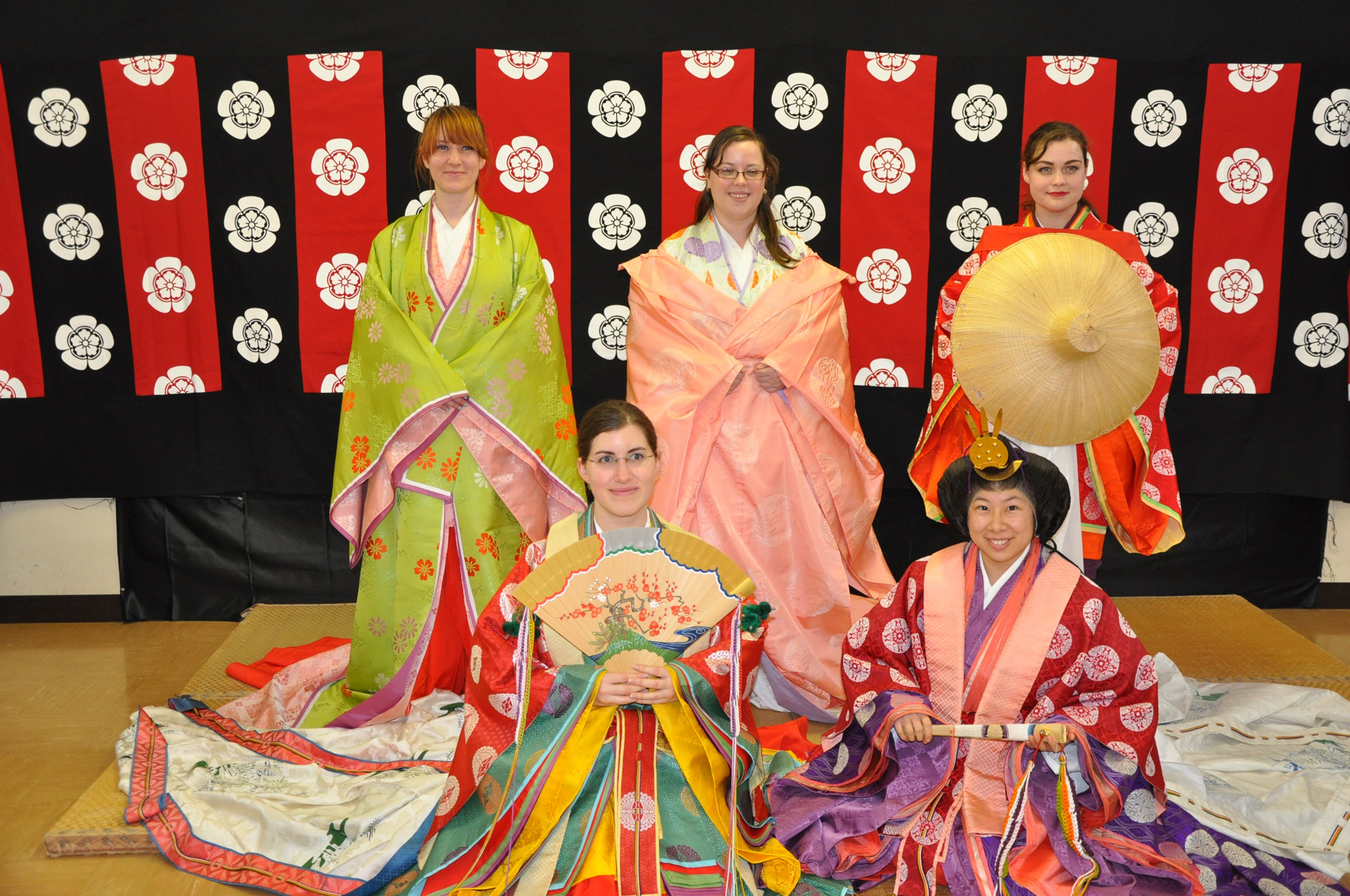 In this program, you can wear traditional kimono and take a stroll around the historic streets of Sawara, which retains some of the atmosphere of the Edo Period (1603-1867). This will be a memorable experience. It costs 6,000 yen to rent a kimono. As part of the rental service, fitters will help you dress yourself and arrange your hair to match the traditional attire. The kimono dressing service is available for not only women but also men. We hope you will not miss this wonderful opportunity to try kimono.
If you are interested, please contact the Inoue beauty salon.
Tel: +81-478-52-2373
Address: 509-5 Sawara-i, Katori-shi, Chiba Japan
The kimono dressing service is available from 10:00 a.m. to 5:00 p.m., if you make a reservation in advance. Without a reservation, you can join the program only between 10:00 a.m. and 12 noon.
Holiday: Tuesday, the 1st and 3rd Wednesday of each month
COPYRIGHT SUIGO-SAWARA TOURIST ASSOCIATION ALL RIGHTS RESERVED.

HOME